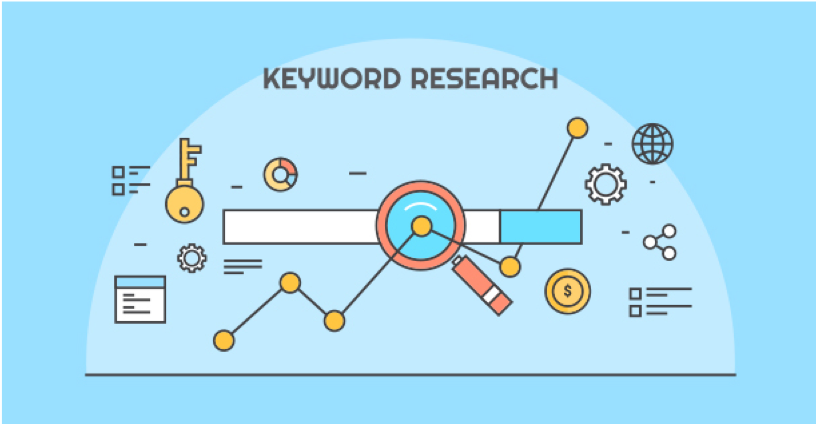 Source: TapClicks (Link)
Did you know that the first search on the first page of Google results has a click-through-rate of over 37%, while the 4th position only has a CTR of 3.63%? This demonstrates what many marketers already know- a higher rank on Google aligns with a higher number of clicks. But how do you achieve this coveted first-page first entry on Google? The "key" lies in keyword research.
Keyword research is an integral part of both paid and organic marketing strategies, especially for e-commerce companies. Without keyword research, you will not have an SEO strategy. Without an SEO strategy, you will not effectively place your products in front of the users who are seeking them out the most.
So, how can you incorporate keyword research into your marketing strategy to increase traffic?
Know what you know
Going into the Keyword Research planning process blind will make the entire process harder. By doing more work on the front end, you can expect a greater return on the back end. This process begins by knowing what keywords you rank for. Platforms like AhRefs and BrightEdge enable you to do just that. In just a few clicks, you can discover what keywords your website is currently ranking for. Once you have an idea of what people are searching for to get to your website, you can tailor your new content to fill in the gaps.
Figure out where you want to go
Narrow it down
When doing keyword research on any platform, it is most helpful to start broad and narrow down your search as it progresses. First, create a list of topics related to your business or what you sell. Next, brainstorm keywords associated with these topics. These may include basic terms like "summer dresses". Begin your keyword list by compiling your initial thoughts about what your customers may be looking for when they come across your page.
When conducting keyword research, be sure to evaluate search volume subjectively. You should consider the size of your industry and the current level of saturation of the market before neglecting to include a relevant keyword simply because it has a low search volume.
Creating Your Toolbox
Google Keyword Planner is a great tool to use to create a keyword strategy. However, Keyword Planner evaluates competitive bidding in Google, not organic search difficulty. When you input a keyword, it will tell you the search volume, competition, and relevancy of the word or phrase. The ideal keyword has a high search volume, low competition, and high relevance to your brand.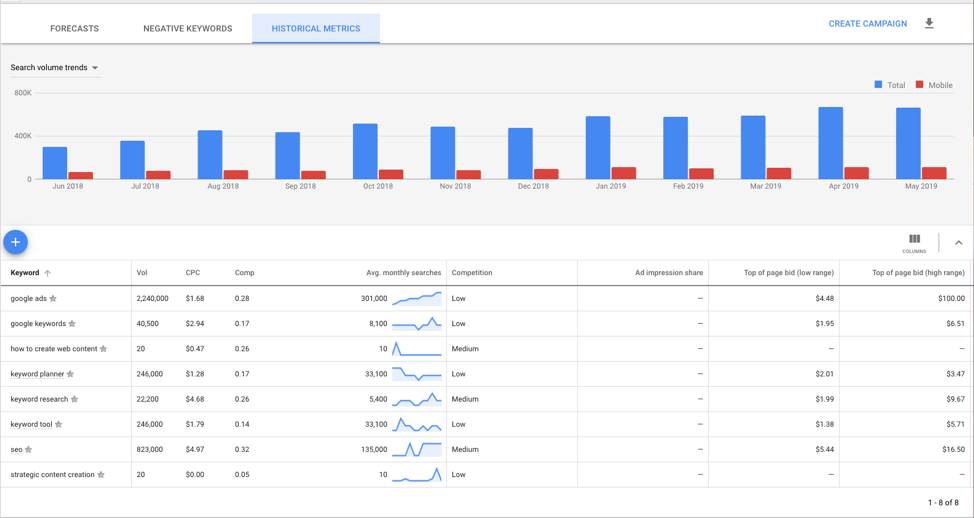 Source: Google Ads
In Ahrefs Keywords Explorer, you can search a basic keyword like "basketballs" and in return, receive a plethora of helpful information. Insightful infographics will evaluate the difficulty score of the keyword you input along with search volume, clicks, and even the top SERP (Search Engine Results Page) for the keyword. Ahrefs will also list out potential keyword ideas, including long-tail question keywords.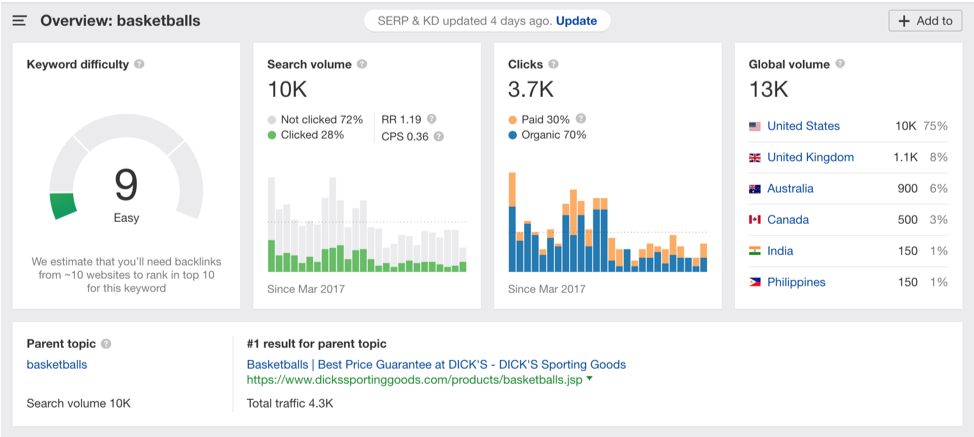 Source: Ahrefs
Explore Your Options
Long-tail keywords are a string of a few words together. Examples of long-tail keywords are "Atlanta Shopify agency" or "how to increase organic traffic through keyword research". Users who search with these terms are returned with more specific search results. Long-tail keywords typically have high search volumes and low competition, making them the perfect choice for keywords to implement into your strategy. Below is a graph that indicates the position of long-tail keywords in the overall scheme of search demand.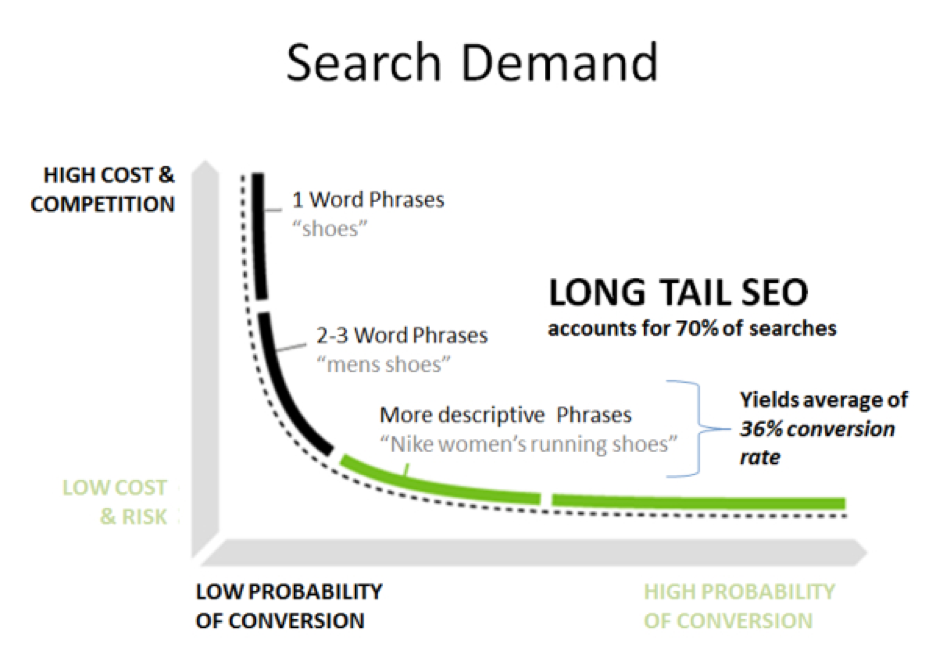 Source: Neil Patel (Link)
Strategic Content Creation
Once you have crafted a strong list of keywords of varying lengths, you can get started on creating content. When you create new content, you want to be sure to use keywords in your article titles and meta descriptions. The key is to optimize your article without getting it flagged as being written by a robot. You should aim to include a primary keyword at least once and a secondary keyword one time in the title and meta description.
When creating these articles, think about how your customers would be searching. Do any of your products help customers solve a problem that they are having in their everyday life?
If so, then make sure that your page has content linked to the questions they are asking. For example, if they are asking "Where can I buy cheap pants?", make a page titled "Where to buy cheap pants" with keywords like "pants" "discounts" and "clearance clothing".
If you take the time to complete keyword research effectively, you can expect your traffic to increase. By investigating keywords that users may be using to search for your brand, you can figure out the gaps that are missing in your content and can create content that fills in these gaps.
Ready to take a leap into keyword research? Drop us a note below and let Relevance Advisors help you maximize your e-commerce Search Engine Optimization potential!