In a world where the internet is easily kept in our bag, on our wrist, and in our back pocket, it's easier than ever for people to stay connected. With such frequent and accessible connections, it's no surprise that people are deeply invested in social media platforms. Digital consumers spend nearly 2.5 hours on social networks each day, creating a great opportunity for businesses to take advantage of this marketing outlet.
Read on to learn how your company can benefit from brand collaboration on social media sites.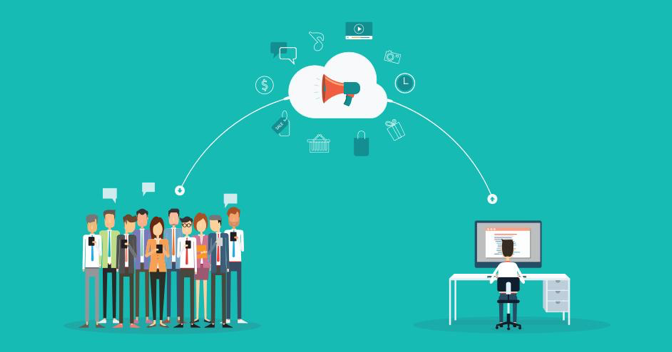 Source: Salesforce
Choose the Right Influencer for You
With more than 500,000 active influencers on Instagram alone, it's okay to be picky when searching for an individual or group to represent your brand. After all, the influencers you choose to collaborate with will quickly become a representation of your company and an extension of your brand itself. In order to maintain your business' values and reach your desired consumer base, it's important to thoroughly research the individual or group you hope to work with. This process can be best defined by these questions.
Does the influencer's audience align with your target market?
It's crucial to choose influencers that have a strong connection to your business or industry. Would they use this product or service even if you didn't reach out to them? If the answer is no, chances are this isn't the influencer for you. Collaborations should be seamless and align with the influencer's own wants and needs. This is why it's vital for your company's product or service to not seem out of place on the influencer's Instagram, YouTube, or blog. If the content creator writes a vegan cooking blog, for instance, it wouldn't make much sense for them to share a post sponsored by a bacon brand. However, if the same vegan cooking blog shared their use of a sponsored egg substitute, then readers wouldn't feel as though they're being lied to. Over 90% of consumers trust peer recommendations, so it's important not to tarnish that trust. For this reason, it's important to respect the influencer's knowledge and individualized passion while searching for an influencer that fits your company's brand and values.
Does the influencer have a suitable following size?
Some companies search for an influencer with a large following so they can share their products and services with a wider audience. This works well when the business is promoting a product or service that applies to a wide variety or a great number of people. Other businesses benefit more from what we call "micro-influencers." Micro-influencers are users with followings as low as 10,000 people. The benefit of these small audiences is that they are easily attainable, powerful to niche groups, and much less expensive to work with. If you offer a specific product or service, it may be best to find a micro-influencer that can relate to that distinct item.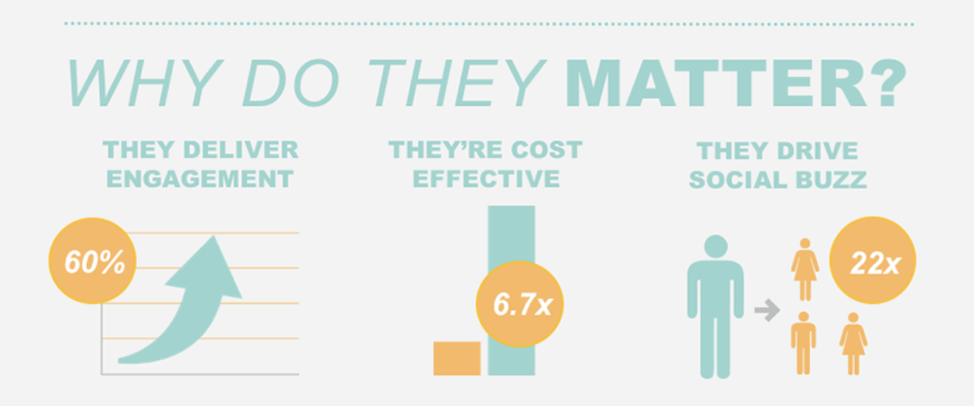 Source: Social Pulse
If you're still unsure about what following size best suits your business, do some research! Explore trending accounts to see what other brands are doing to spread their products and services. With 74% of consumers relying on social media to influence their purchasing decisions, influencer marketing is a powerful tool to keep your business-level with the competition.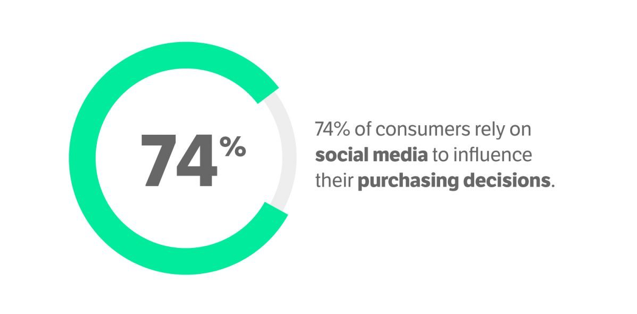 Source: Franchise Articles
Decide What Type of Collaboration is Best
Long-Term Ambassador
Looking for a way to create a dedicated fan base and build credibility for your brand? Long-term partnerships can do just that. By creating long-term influencer partnerships, your brand can be promoted repeatedly over a period of time by the same individual, thus, depicting a genuine interest and authentic love for your product or service. Not only does this create stronger brand recognition; it prompts followers to trust your company and join your brand's community.
Short-Term Sponsorship
Short-term sponsorships are great if your business wants to briefly expose themself to a variety of audiences. By seeking out new influencers, you can easily highlight your product or services with a shout-out in a YouTube video, an Instagram advertisement, or sponsored blog post, just to name a few. These one-off engagements have a very low commitment, a dynamic audience, and are great for testing different target markets if you're looking to see which categories of influencers help you reach the best conversions.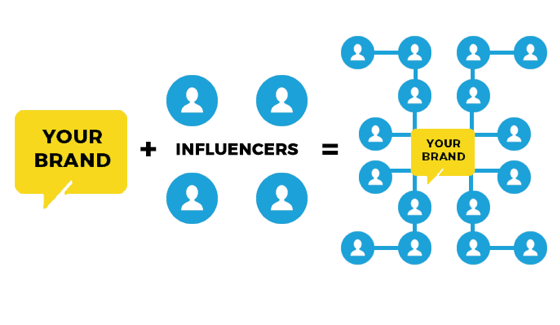 Source: Social Pulse
Be sure to explore both types of collaborations to see what works best with your business. Influencer relationships are vital in helping a brand grow, so don't be afraid to start reaching out now. Where do you see your company thriving in the influencer world? Drop us a comment below!